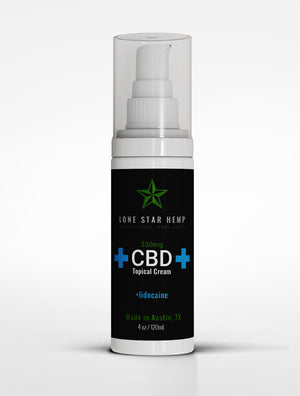 Topical Cream + Lidocaine - 350mg
Sale price Price $69.99 Regular price Unit price / per
I have found that I sleep better, and that I am calmer, and that many of my multiple aches and pains have been alleviated.
I find that I am just not as edgy and have not been anxious. This all happens without being sleepy; I am a big fan.
I have had terrible pain in my arms and hands, and after taking Lone Star Hemp 1500mg Tincture, Natural, I find that the pain is lessoned, and I can function so much better.
I have been taking medication since I was a little girl for migraines, after taking Lone Star Hemp's 1500mg tincture for a week, I have stopped taking my medication completely, I can't believe it.
I sleep so much better, it's just not even funny.